Welcome to the Ben Davis Conservancy District.

Our main goal is to make sure the sanitary sewer system remains open and flowing for the residents in the District.
However we maintain ONLY the sanitary sewer system and are not responsible for storm water drainage or run-off.
---
Change of Address? New Property Owner? Download/Print our Change of Address Form
---
TIME CORRECTION FOR MAY 13TH MEETING IS 6:30 PM NOT 6:00 AS MENTIONED ON YOUR MONTHLY BILL.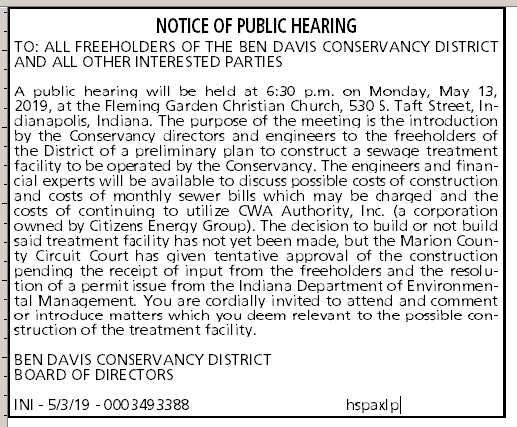 ---
New Payment Option
Ben Davis Conservancy is now set up to accept payments from Zelle…
Go to payments and submit your account information or service address to the following email:
---